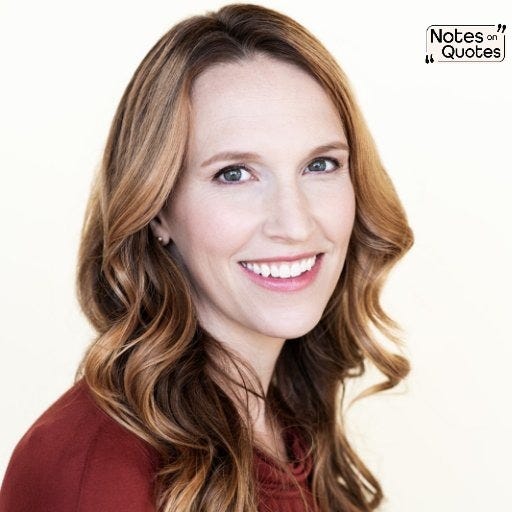 Feb 24, 2020 • 19M
#10 The Big Disruption Author Jessica Powell Shares a Quote
Notes on Quotes is a wide-ranging interview series where interesting people share a quote that's meaningful to them. Hosted by Stephen Harrison who has written for The New York Times, the Washington Post, and the Atlantic. He's currently a columnist for Slate. Throughout 2020, Harrison is interviewing authors, scholars, actors, entertainers, and more about a quote of their choosing. Brought to you by Aftermath Ventures, LLC.
Jessica Powell is the former vice president of communications for Google and served on the company's management team. She's the co-founder and CEO of a music software startup, and her short fiction, humor and op-eds have appeared in the New York Times, TIME, Medium, and other publications. Her novel The Big Disruption is "a totally fictional but essentially true Silicon Valley story." Technology journalist Kara Swisher said Powell is "an insider who has come outside, an insightful chronicler of the ridonkulous foibles of the digital overlords and a deft teller of tales."
This print interview has been edited, condensed, and annotated. The podcast is available on Apple Podcasts, Google Podcasts, Spotify, YouTube, and other platforms.